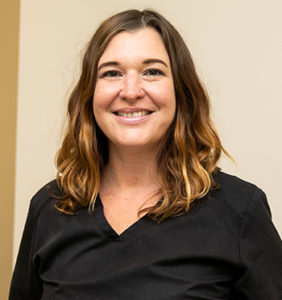 Dr. Organist has practiced veterinarian medicine in the Philadelphia area for the past 14 years. She has a passion for providing high quality medical care that emphasizes each pet's individual needs in a low stress setting. She also strongly believes in client education and will partner with you to make the best, most informed decisions for your pet's health care and overall well-being. Dr. Organist has a background in emergency medicine and experience leading hospital teams, so she can offer extensive surgical and medical procedures not available in most general practices.
She maintains a welcoming bedside manner and treats every pet with compassion, courtesy, and professionalism.
Dr. Organist is a 2004 graduate from the University of Pennsylvania School of Veterinary Medicine. She obtained her undergraduate degree in Animal Bioscience from Penn State University in 2000. Dr. Organist shares her home in Fishtown with her husband and 4-legged family- Celia, Vegas, Benjamin, Diego, and Isabelle.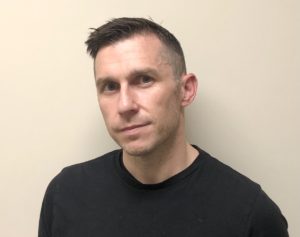 Eric Matkowski grew up and has lived in Philadelphia for almost his entire life.  He obtained his Bachelor's degree from Clemson University and a Master's degree from Drexel University.  He graduated from the University of Pennsylvania School of Veterinary Medicine in 2004, where he and Dr Organist were classmates!
Dr. Matkowski has worked in general practice his whole career and returns to Philadelphia where he previously worked for nearly a decade.  He has interests in all aspects of medicine and surgery in dogs and cats and especially values being able to educate and help pet parents care for their loved ones.  He was also voted as "One of the Best" Vets in Bucks County in 2020.
Dr. Matkowski lives in Philadelphia with his (very active!) family.  He loves training for triathlon races, especially Ironman events.  He has two cats (Kitty and Cat) and a dog (Stanley a big ole Pittie/American Bulldog mix).  Kitty and Cat were adopted from shelters.  Stanley was found emaciated in a ditch in Fairmount Park by Dr. Matkowski and a group of friends out for a run in the spring of 2016.  After great care and love, Stanley made a wonderful recovery – he quickly fell in love with his new family and became a ridiculously odd pup with many quirks!  After caring for several older chihuahuas (Two, Linny Lou, and Marcel) over recent years, he and his family recently also took in a big ole silly dog named Hank who has heartworm disease – Stanley is super-happy to have another big pup to play with now!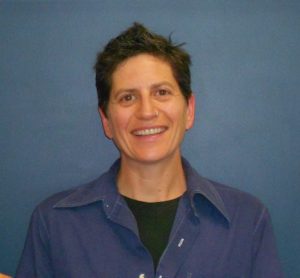 Dr. Basseches started out in the humanities but then realized that her heart belonged to animals and medicine. She changed paths in order to obtain her veterinary degree from NCSU CVM in 2003. Subsequently, she performed a private practice internship in Florida, followed by a residency in radiology at the University of Georgia, finishing up in 2007. She worked as a staff radiologist at Angell Animal Medical Center (MSPCA) in Boston for five years before traveling to the southern hemisphere as a locum radiologist, having the opportunity to work with a diverse range of species in varied and fabulous environments. When she came back to the United States, she moved to the Philadelphia area and worked at CARES for over 7 years. She has also started her own independent radiology practice, Lucid Veterinary Imaging, providing radiology and ultrasound services to small animal hospitals in the area. She finds exotic radiology beautiful and grooves on the many facets of diagnostic imaging, getting to participate in almost all of the cases in the hospital and feeling like a critical part of the team helping our patients. Dr. Basseches loves being out of doors as much as possible and in almost any capacity (an antidote to days spent in the dark), enjoys both teaching and learning, frolicking with her dogs and partner, running and hiking, critical thinking, resisting oppression, science fiction and creative vegetarian cooking of the bounty from her garden.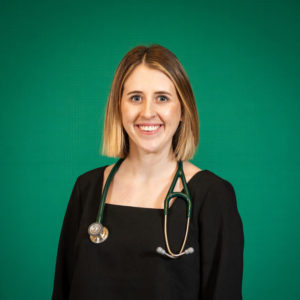 Dr. ToniAnn Venturelli earned her DVM from Auburn University College of Veterinary Medicine following her undergraduate education at the University of South Carolina. After graduation, Dr. Venturelli and her partner Cody headed up north and moved to Philadelphia to experience something new, where she began her full time career at a small animal hospital in the city. 
As a part time veterinarian at Indy, Dr. Venturelli prioritizes minimal stress handling, ensuring each individual pets needs are addressed, and strengthening the human-animal bond. Her professional interests include hospice care with an emphasis on pain management, urgent care, soft tissue surgery, and dermatology. 
In her free time, Dr. Venturelli loves scoring the toughest restaurant reservations in the city, attending Flyers games, traveling for concerts, and watching reality television with her golden retrievers Bowie and Floyd.