Vaccinations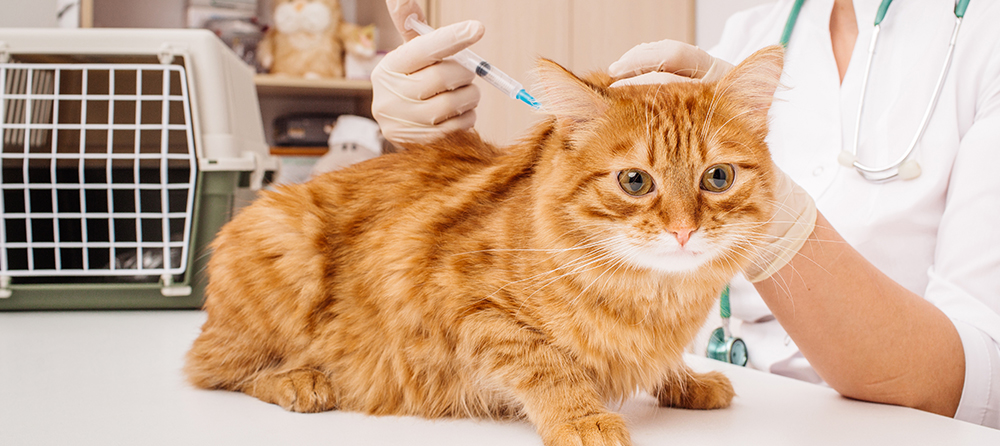 Understanding Animal Vaccinations and Their Role in Pet Health
You visit the doctor every year to determine your physical health. Why wouldn't we want to provide the same care to our four-legged friends? Routine physical exams, lab work, dental exams, and pet vaccinations are all responsibilities that a pet owner must undertake.
What Pet Vaccinations are Required?
Typically, a veterinarian in Philadelphia, PA will break vaccination services down into two categories: core and non-core pet vaccinations. Core vaccination services are recommended for every pet, while non-core pet vaccinations may be recommended based on a pet's lifestyle and disposition to certain illnesses or conditions.
Read More
Differences exist for a vaccine client based on the type of pet they are caring for. Cat vaccinations and dog vaccinations vary in type and amount. Core dog vaccinations for pets in Society Hill or Fishtown would include the following:
Rabies 1-year
Rabies 3-year
Distemper
Parvovirus
Adenovirus, Type 2
Parainfluenza
Non-core dog vaccinations include:
Bordetella
Lyme Disease
Leptospirosis
Canine Influenza
In contrast, core cat vaccinations in Olde Kensington or Queen Village include:
Rabies
Feline Distemper (Panleukopenia)
Feline Herpesvirus 1
Calicivirus
Non-core cat vaccinations include:
Feline Leukemia Virus
Bordetella
When Should I Seek Out Vaccine Services for my Pets?
A veterinarian in Philly will provide a recommended vaccine client schedule at the first check-up. These schedules are tentative but should be used to provide rough timelines of vaccine requirements. Most cat vaccinations and dog vaccinations begin at 6-8 weeks of age. Some may require a booster or a series of boosters at a later time. Many veterinarians in Olde Kensington, Queen Village, or Society Hill will mail postcards or generate emails to help vaccine clients stay up to date with vaccination services.
Rabies Vaccines: The Most Well-Known Remedy
Rabies vaccines are some of the most notorious vaccines. This is partly due to city requirements that are placed on pets in cities like Olde Kensington, Society Hill, and Queen Village. Many cities in and around Philly have pet registration requirements and rabies ordinances that are used to track animals within the city, prevent rabies outbreaks, and protect the public. Rabies vaccines are important, because animals can get this disease from coming into contact with other animals who have been exposed. If an animal is not up to date on rabies vaccines and they bite a person, that animal may be quarantined or put down. The person must also receive medical treatment and receive a series of painful immunizations to lower their risk of contracting rabies. Rabies vaccines are extremely important in highly populated cities, like Philly.  Infection with Rabies in humans and animals is not treatable.
What to Look for in a Veterinarian
Finding a pet who is dedicated to proper vaccinations in Fishtown may not be as easy as it sounds. Clients in Philadelphia, PA should ask potential veterinarians their stance on vaccination schedules at the first appointment. Veterinarians around Olde Kensington, Queen Village, and Society Hill who are committed to pet safety will recommend a safe amount of time to wait between vaccine administration and will be aware of any potential side effects from the immunization. While typical vaccine fees are due up front, veterinarians in Fishtown and Philadelphia, PA may be able to suggest a payment schedule for multiple vaccines. Many veterinarians in Fishtown will also be able to recommend spaying/neutering and teeth cleaning in Philadelphia for ultimate pet health.